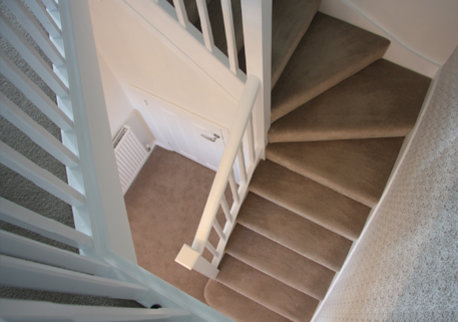 Trusted supply chain partner
for over 30 years
Over the past 30 years we have built a solid reputation in our field, manufacturing timber staircases for many national house builders and commercial clients.
In this time we've tailored our products, processes and service to work alongside the fast paced demands of a commercial site.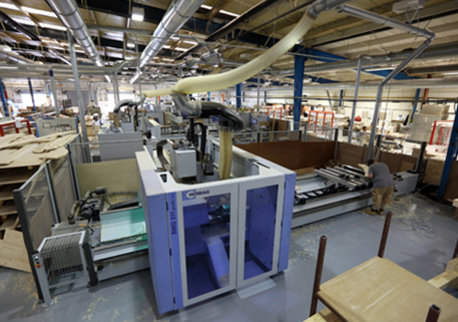 We can meet volume demand
with ease
With a strong team of over 100 people working at our 80,000 sq ft factory, we have the capacity to meet the high volume demands with ease.
We use the latest in CNC technology to ensure precision engineering and speed go hand in hand when manufacturing our staircases. We are currently delivering in excess of 600 staircases per week to developments throughout the UK.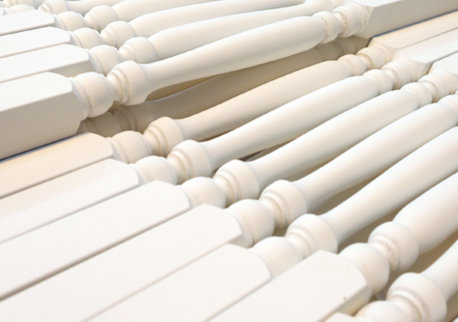 Products and service that
you can rely on
At GD Woodworking Ltd our staircases are benchmarked for quality and undergo continuous quality checks throughout the design and manufacturing process.
We understand the importance of keeping a commercial site running smoothly. From initial enquiry to delivery, we provide consistent service, fast turn around and commercially viable products that you can always rely on.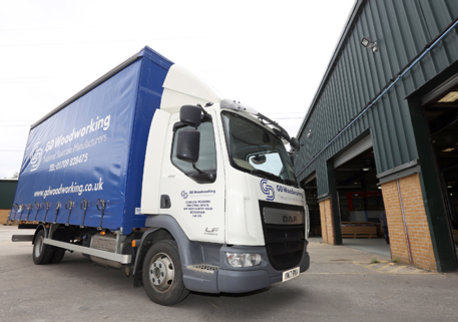 We're ideally located for projects throughout the UK
Based in Rotherham, only 1 mile away from the M1, we boast convenient transport links to all of the UK.
Our fleet deliver to sites nationwide and all of our drivers are specifically trained to deliver staircases with speed and safety.